Home Theater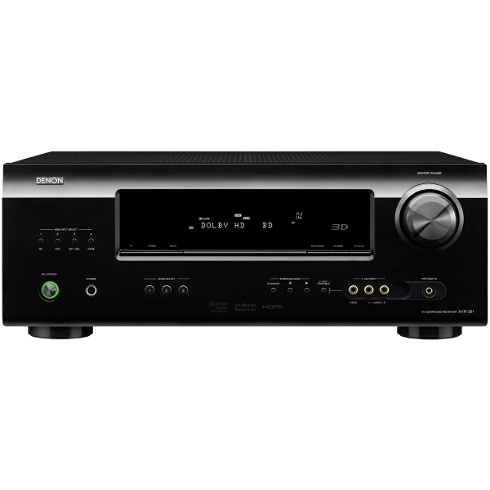 Unify your 3D home theater system with the AVR-391 receiver from Denon. Sporting HDMI v1.4 connectivity this advanced A/V receiver is ideal for integrating up to four Full HD 3D video sources into a cohesive system. Further with 75W x 5-channels of output power and Dolby TrueHD and dts-HD MA decoding this receiver serves up the high definition surround sound experience the director intended for you to have.

Category: Receivers/5.1 Home Theater
Brand: Denon
Model: AVR391
Shipping: Free Ground Shipping


Price: $189.97 as of 04/07/13 check price today
Sporting a whopping six HDMI v1.4 inputs the AVR-2311CI receiver is fully equipped to integrate your new 3D high definition home theater. Further support for the HDMI v1.4 Audio Return Channel adds yet another dimensions of simple advanced home theater connectivity. While 105W x 7 channels of output and HD audio decoding from Dolby and dts unlock the multi-channel studio-quality listening experience found on Blu-ray Disc 2 Zone/2 Source capability lets you extend your A/V system into another room. Further a dedicated USB port lets you connect your iPod or iPhone directly to the AVR-2311CI and a Compressed Audio Restorer polishes up your iPod tunes for playback on your home audio system. Finally advanced video processing upscales standard definition video to HD-equivalent 1080p levels ideal for watching on your HDTV.

Category: Receivers/7.1 Home Theater
Brand: Denon
Model: AVR2311CI
Shipping: Free Ground Shipping


Price: $848.95 as of 04/07/13 check price today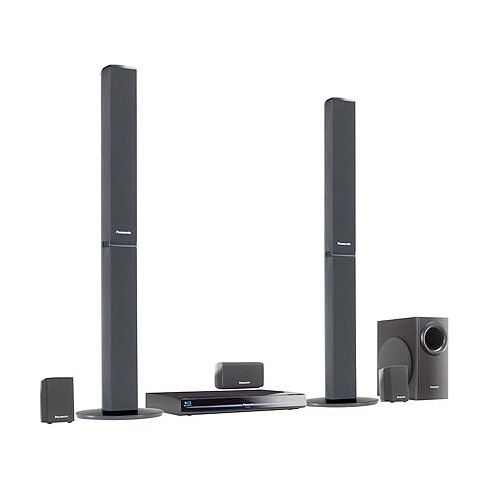 With a single-disc Blu-ray player 5.1-channel surround sound and 1000W of power think of the SC-BT330 as the SC-BT300s little brother. Perfect for a smaller entertainment room (or possibly the room you entertain in as well as live in). You get all the same goodies like Dolby True HD dts VIERA Link and VIERA CAST--at a smaller price.

Category: Blu-ray Home Theater System
Brand: Panasonic
Model: SCBT330
Shipping: Free Ground Shipping


Price: $399.97 as of 04/07/13 check price today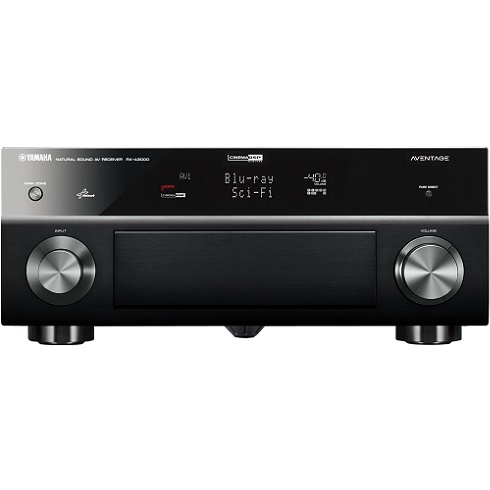 AVENTAGE - the new standard in A/V receiver design. While IDT HQV Vida video processing serves exceptionally clear and vivid images audio innovations including Burr-Brown DACs symmetrical amplifier layout and hybrid power supply ensure dynamic high-fidelity sound. Then a unique AVENTAGE construction scheme minimizes sources of interference improves efficiency and enhances overall performance. Then the RX-A2000BLs eight HDMI v1.4 inputs and two outputs deliver optimal HD and 3D system connectivity and support for the Audio Return Channel simplifies setup. Further three-zone capability lets you extend audio and or video to up to two additional rooms. Look to an ethernet port and DLNA certification for access to music on your home network or the internet. Next advanced system control is possible thanks to PC/web control iPhone/iPod touch control and Control4 certification. Finally 130W x 7 channels and Dolby TrueHD/dts-HD MA decoding fuel your studio-quality surround sound experience.

Category: Receivers/7.2 Home Theater
Brand: Yamaha
Model: RXA2000BL
Shipping: Free 3 Day Shipping


Price: $1399.95 as of 04/07/13 check price today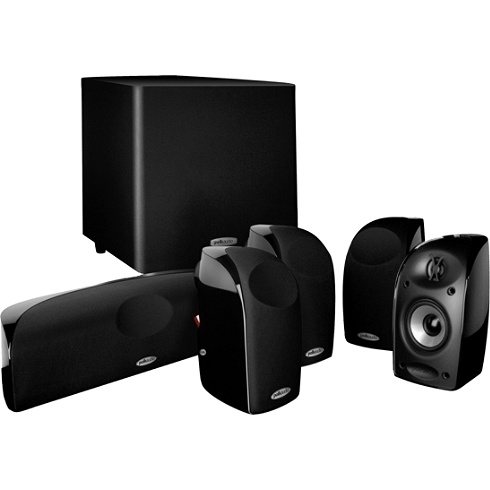 Polks TL1600 is a small speaker package with a big presence. Featuring Time Lens technology Curved Enclosure design and Dynamic Balance driver technology the TL1600 offers natural expansive sound without taking up all your space. Keyhole brackets and threaded inserts give you plenty of options for installation and the sleek design makes sure they look as good as they sound.

Category: Speakers/Home Theater
Brand: Polk
Model: TL1600
Shipping: Free Ground Shipping


Price: $500 as of 04/07/13 check price today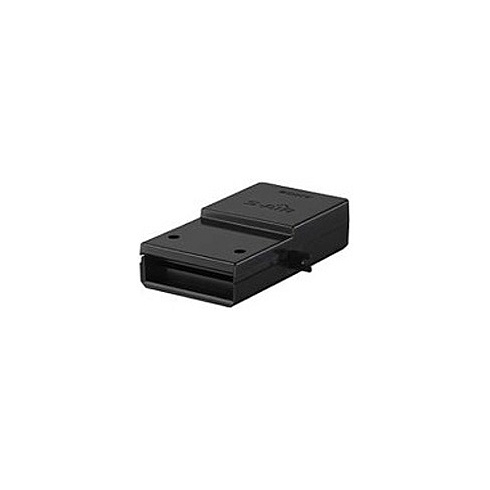 Add second-room audio or wireless rear speakers to your Sony BRAVIA home theater system with the EZW-T100 wireless transceiver. Designed specifically to work with S-AIR-ready BRAVIA home theaters - including the DAV-HDX275 - the EZW-T100 transmits audio signals wirelessly up to 164 feet.

Category: Home Theater Systems
Brand: Sony
Model: EZWT100
Shipping: Free Ground Shipping


Price: $54.99 as of 04/07/13 check price today
Search Again
You can try another search to find more cool stuff.